Teacher, Canyons School District
I love Weebly, iMovie, Nearpod, Quizizz, LucidPress and much, much more! If it's a tech tool, I'm prepared to be excited about it.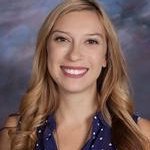 Teacher Specialist, Canyons School District
Ashley is a Teacher Specialist in Canyons School District. She has endorsements in ELL, reading endorsement, and educational technology, as well as a Master's in Educational Leadership. She is the UCET OutstandingYoung Educator of 2017. She has taught special education, preschool...
Read More →